NEW RELEASE
RotoBoss Boot
Now you can get the same great quality and dependability you have come to expect from RotoBoss laser rotary attachment at a fraction of the cost. There has been an increasing demand for lower cost quality Rotaries, and we now have the solution for that.
Shop Now
Popular
Rotaries
Below are a few of our most popular rotaries that our customers love engraving with.
RotoBossTM
2.0
Introducing the future of precision engraving – our state-of-the-art Laser Rotary Attachment. Unlike any other in the market, this rotary attachment is meticulously designed to merge unparalleled functionality with world-class mechanics.
---
Features
Lifetime Warranty
Unmatched Precision
Unique Height Adjustability
Compatible with Lightburn, RDWorks, EzCad, GRBL, NEMA 17 and 23 Motors
Shop Now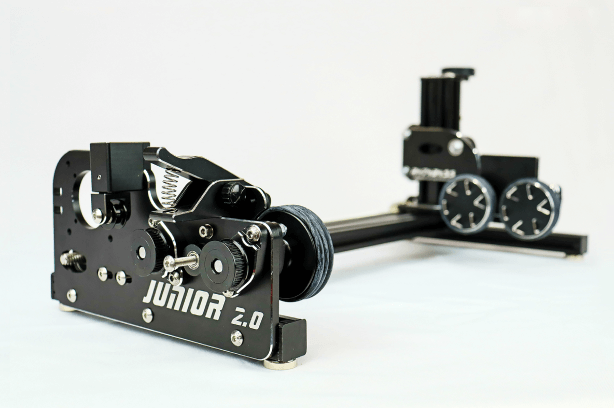 RotoBossTM
Junior 2.0
Step into the new era of precision artistry with our top-tier Laser Engraving Rotary. Setting itself apart from the rest, this rotary tool is the culmination of exceptional craftsmanship and superior engineering.
---
Features
Lifetime Warranty
High-End Stepper Motor
Adaptable Height Mechanism
Compatible with Lightburn, RDWorks, EzCad, GRBL, NEMA 17 and 23 Motors
Shop Now
RotoBossTM
Ascend
Welcome to the next generation of engraving excellence with our unmatched Laser Rotary Attachment. A blend of time-tested techniques and modern innovation, this attachment stands alone in its category.
---
Features
Lifetime Warranty
Tower-Free Design
Unobstructed Pass Through
Universal Fit for Laser Heads
Compatible with Lightburn, RDWorks, EzCad, GRBL, NEMA 17 and 23 Motors
Shop Now

Customer
Reviews
We think that you are going to love our rotaries, but don't take our word for it. See what just a few of our customers say about their RotoBoss rotary attachments.
A
Amber P.
Verified Buyer
May 16, 2023
Above and beyond!
I've always loved my rotoboss but never had to do anything with the customer service side of things...until I couldn't figure out how to engrave dog bowls and yall told me I needed the drop down mounts!
B
Chelsea B.
Verified Buyer
May 12, 2023
Excellent
Excellent Design. Fast shipping
R
Richard W.
Verified Buyer
May 7, 2023
Perfect addition
I was having very slight walking with my tumblers. Not anymore!!! This attachment makes all the difference.
Current & former U.S. military
Military spouses & dependents
First responders
Federal, state, and local government employees
Teachers & Professors
Get Your Discount Now
Frequently Asked
Questions
Have questions? Below are some of the most common questions and answers for our customers. If you have any other questions, feel free to contact us today!
You will need to install the supplied Mug spacer (Triangular piece) that bolts to the face of the Clamp bracket.
You may also need to install the heel plate spacer (slotted rectangular piece) that slides down over the heel plate to offset the gap.
When doing water bottles you will need to adjust your steps down, a good starting point is to lower your step by about 1,000 steps and adjust from there. Once you have the settings set, save that file from machine settings so you can quickly revert to that when you do that object again.
Use the large clamp wheel provided in your bag with the stickers.
Make sure the rim (not the screws) is set on the drive wheels.
Heel Plate not close enough to the bottom of the cup (don't let it touch).
O-Rings twisted.
You can slightly raise the slave wheels up a little past level.
Mechanically they are the same. The major difference is that the Rotoboss has two towers and allows for more adjustability for many more objects and the Junior only has one tower and is made for mainly Cup, Mugs, Tumblers and water bottles.
2 Phase has 4 wires coming out of the motor.
3 Phase has 6 wires coming out of the motor.
About
Us
Jason Rife - The Man Behind RotoBossTM
In the heart of Ohio, young Jason dreamt of jet engines and wooden carvings. The US Navy saw him for 20 years, training rookies and perfecting jet mechanics. But his garage? It whispered tales of crafts, designs, and innovations. Nearing his Navy retirement in Italy, Jason's heart pulsed with ambition - why rely on others when he could craft magic himself...
Read Full Story